"I am a resident of Royal Oak, and have a family background in the building industry.  I've been paying close attention to the up rise in your industry and have really noticed the great job and detailed work you are doing.  I can tell a quality builder from not one, a mile away.  I just wanted to let you know that I am very impressed with the quality and the designs you are creating.  I wish all builders and contractors took pride as you and your team does.   When I am ready to rebuild, I will be contacting you. Nicely Done…." Rita C – Royal Oak
"We cant thank Patrick and his team enough for making our dream a reality". Frank and Alexandria

"Hillan was fantastic to work with and we truly love our home. Can't say enough…"Chris S. – Royal Oak
"Hillan Homes built our dream home this year. Patrick Raye delivers what he promises!" Barbara and Steven
"We are very picky and detail oriented people. Patrick and his crew worked hard to accommodate our requests. We now have our dream home in a great neighborhood". Dennis and Jennifer
"Bottom line, after going through this process we would never purchase a pre-existing house. We would only build on a lot and the only builder we would use would be Hillan Homes!"  Paul C.
"We couldn't be happier with the entire process! Patrick is likable and easy to work with. He kept us informed each step of the way" Andy and Shannon
"We felt we were dealing with people who genuinely cared about us and our end result and professionals that did not cut corners which is evident in the finished product." Kayla and Garrett
"As Patrick committed from the start, he provided high quality materials, workmanship, service and a finished product that surpassed my expectations" Peter J.
"The quality and construction of our home is top notch and we couldn't be happier!" Adam and Bethany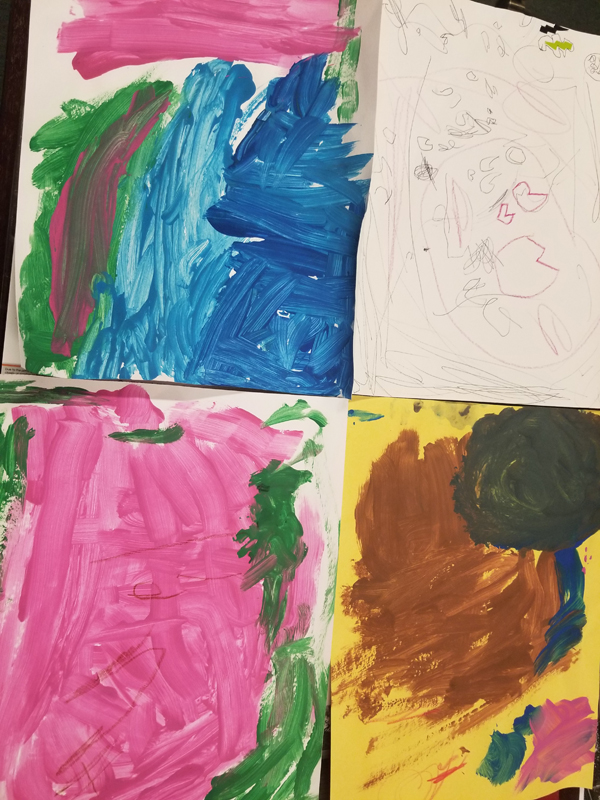 "One of our contractors was hospitalized a couple weeks ago and the 4 year old daughter of one of our buyers had grown very attached to him. She painted these pictures and asked us to get them to him to make him feel better."